Actualités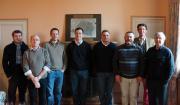 The domaines de l'Arlot, des Hospices de Nuits St Georges, Prieuré Roch, du Château de Chambolle Musigny, des Perdrix, et Michèle & Patrice Rion had a tasting together on the 17th November 2012 to show their respective Monopoles from 2008 and 2009 vintage..
So many Monopoles of such big size in a small area is very particular for Burgundy, and we have decided to understand why this is so. Historical aspects are investigated...
From South to North, the different Climats are Clos de la Maréchale, le Clos de l'Arlot, le Clos Saint Marc, le Clos des Grandes Vignes, le Clos des Corvées, les Perdrix, le Clos des Forêts St Georges, et les Didiers.
Read more details to get Bill Nanson's point of vue on http://www.burgundy-report.com/summer-2012/a-tasting-of-the-monopoles-of...
English
The new vintage is now in the cellar for ageing. The farming season was difficult throughout the year, with whimsical weather. It was extremely hard work, but it paid off and Mother Nature helped us at the end, allowing the grapes to ripen. The negative point is that the volume is small; yields are down 50%, sometimes more. The quality is good, juices are well balanced, and the concentration only reflects the very low crop...
English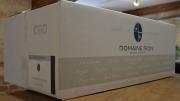 After 11 years, our label has received a touch of freshness and modernity starting with the 2010 vintage.
Boxes, fully recyclable, have also received a makeover.
English
Pages